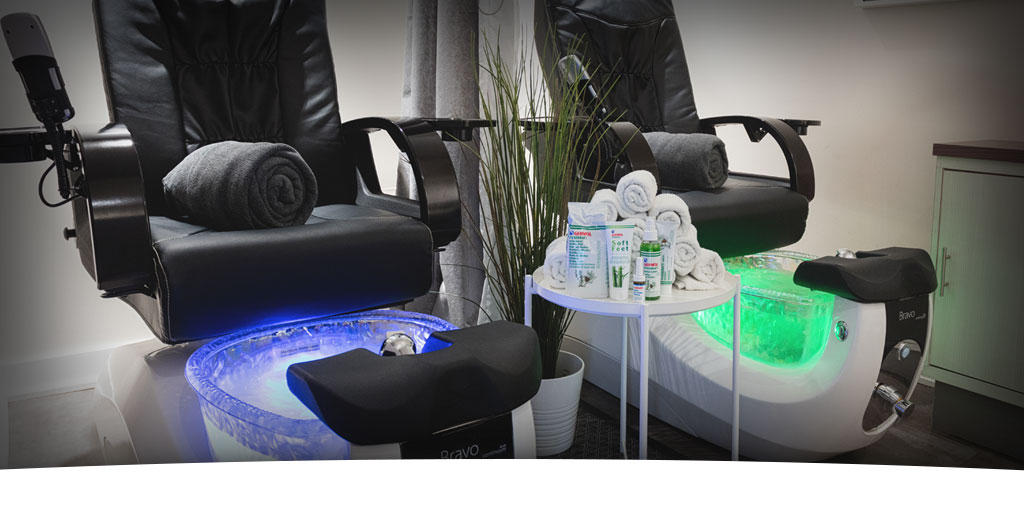 Foot treatments
Day in and day out, our feet tirelessly support the full weight of our body.
One moment, they're treading on whatever other feet have left behind and the next they're crammed into shoes, sweating and chafing.
Our estheticians will have your feet feeling soft again in no time and advise you on the best treatments for keeping them in tiptop shape.
We offer three different foot treatments to meet your needs:
Foot pampering
Foot soak, nail care and foot filing, massage, and polish.
Professional pedicure
Foot soak, foot wrap with an emollient cream, extensive nail and callus care, massage, and polish.
A professional pedicure treats the following problems:
Calluses
Corns
Fungus
Ingrown toenails
Chapped skin
Royal Pedicure
Foot soak with Yonka bubble bath, sugar scrub, nail and foot care, massage with essential oils, foot mask, and polish.
| | |
| --- | --- |
| Foot pampering (60 min.) | $50 |
| Professional pedicure (90 min.) | $60 |
| Royal Pedicure (Yonka 90 min.) | $70 |
| Paraffin wrap | $10 |
Make an appointment
Prices do not include taxes. Prices are subject to change without notice.