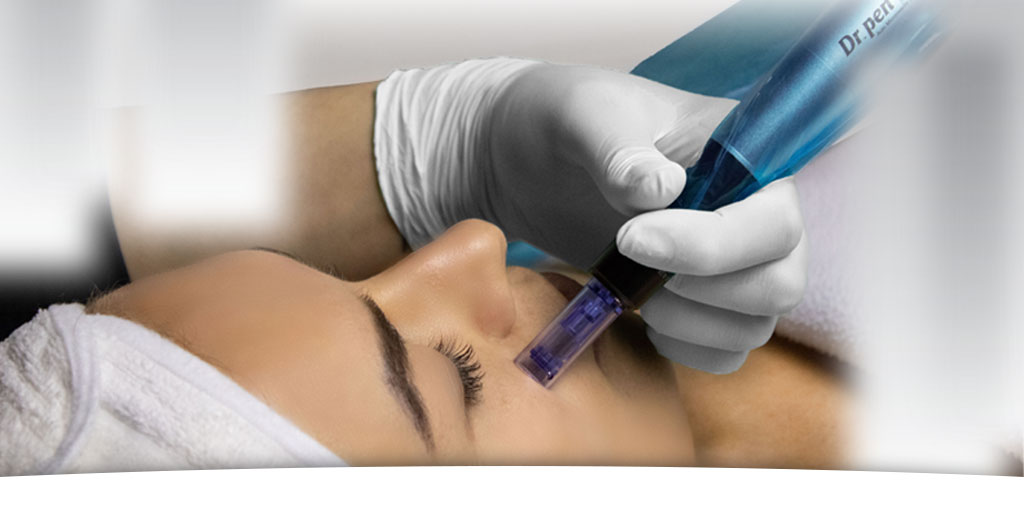 Microneedling
Microneedling mesotherapy, better known simply as microneedling, is the creation of multiple microscopic openings by mechanical means, which improves the penetration of therapeutic ingredients while stimulating regeneration to replace old, damaged cells. This technique stimulates the fibroblasts, which leads to natural collagen and elastin formation with minimal side effects. It corrects the harmful effects of time while delaying the aging process.
Microneedling is safe for use on the thin, delicate skin of areas such as the neck, décolletage, backs of the hands, eyelids, face, scars, acne scars, and stretch marks.
The side effects include:
Redness and scattered red spots that will disappear within 24-48 hours
Sensation of heat (like a sunburn)
Mild swelling
Stretching sensation
With deeper treatments (stretch marks, scars, or scalp), you may notice small scabs, which will fall off in the following days
Your skin will be toned and plumped, and your complexion even and radiant. Wrinkles and fine lines will be reduced. Pigment spots, pores, scars, stretch marks, and acne scars will appear remarkably reduced. We can also treat hair loss and broken capillaries.
The number of sessions required is different for each person and problem to be treated. In general, we recommend 4 6 sessions at four-week intervals. For scars and stretch marks, we recommend 5-8 sessions at six-week intervals for optimal recovery.
Since we work in an environment where cleanliness and sterilization are key, the risk of an infection and contamination is virtually non-existent. Ask our certified technicians for more information.
Make an appointment