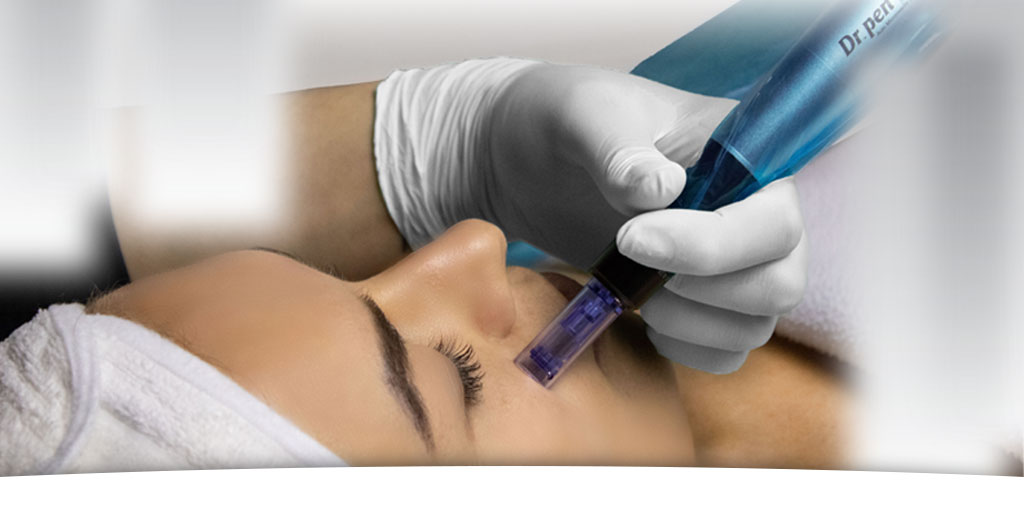 Microneedling
A treatment to improve your skin!
Microneedling is a skincare technique that stimulates cell renewal by using tiny needles to puncture the skin's surface. This method is becoming increasingly popular for its impressive results in smoothing the skin, reducing wrinkles, and stimulating collagen production.
What are the advantages of microneedling? In addition to stimulating collagen production and the regeneration of new skin cells, microneedling can help to:
Reduce wrinkles and fine lines
Improve skin texture
Lighten age spots
Reduce scars
Stimulate blood circulation
Improve the absorption of skincare products
What happens during a microneedling session? Before the treatment begins, the esthetician will cleanse your skin and remove any makeup. Next, she will apply a product to your skin to lessen the pain and bleeding. She will then use the microneedling device to gently perforate your skin. Each session generally lasts about an hour, but the length will vary depending on the size of the area to be treated.
What are the side effects of microneedling? The side effects of microneedling include redness and pain, although they are generally mild and temporary. However, you should be careful when selecting a microneedling professional since an improper technique can result in more serious complications such as infection and scarring.
| | |
| --- | --- |
| Per treatment | $250 |
| Per treatment with numbing cream | $299 |
Make an appointment